Nutella and strawberry pancakes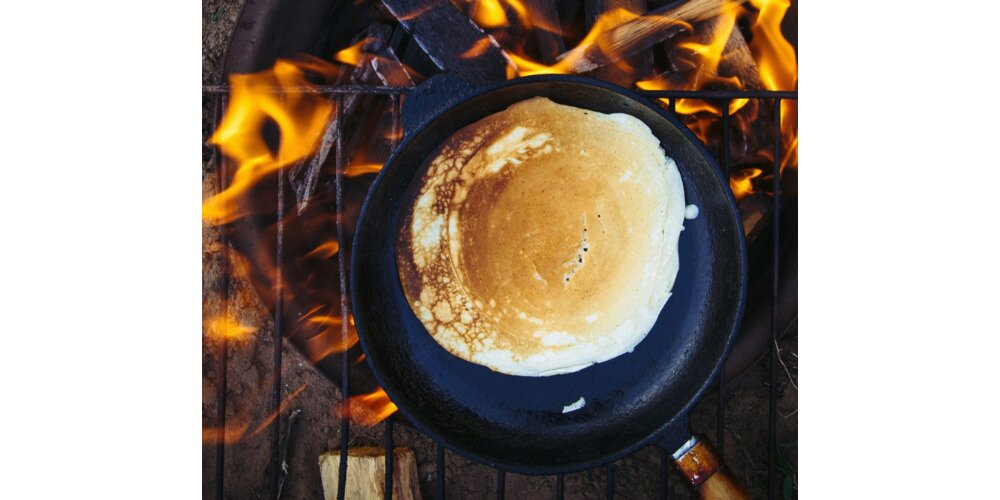 ABOUT
Serves -2 people
Prep time - 5 minutes
Cooking time - 5 minutes
INGREDIANTS
2 free range eggs
100g plain flour
275ml milk
50g butter
sugar/ lemon
Bananna
Nutella
EQUIPEMENT NEEDED
METHOD
Put the flour in a bowl, mix in the eggs and beat the milk
WHisk until it resembles double cream
Put a know of butter on the iron pan with wood handle and heat it over the fire bowl until it is ver hot
Place a generous amount of batter, tilti and cook pancake on both sdes until golden brown.
Remove the iron pan from the fire bowl and place the pancake onto a chopping board
Decorate your pancake with nuteel and strawberries or any toppings you desire.
Keep doing this process until you are pancaked out.