13 Inspiring Garden Trends For 2019
POSTED:

11th February 2019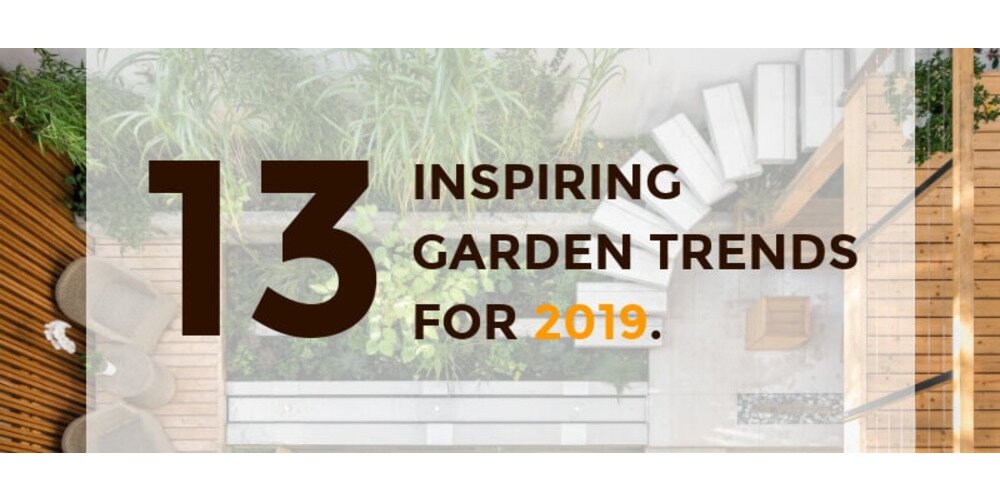 A new year is now upon us. It's a time to start afresh, to look forward not back and make some changes to enjoy greater prosperity in the months ahead. 2019 could herald the year that you finally hit the gym, tone up and loose those unsightly pounds.
2019 could also be the year that financial frivolities cease, and a concerted effort is made to make sure that your bank balance is a lot healthier. It could also be the year when you finally take that trip to Machu Picchu – or wherever it is that you've always wanted to visit!
The start of the year is a time for optimism. This transcends almost every area of your life. And having endured much of the harsh weather, it's a time when keen gardeners begin to think about the upcoming planting season and how they can make sure that come the warmer months, their garden is a tranquil environment that's full of vitality and vivid colour.
So, what are the garden trends of 2019 that are bound to inspire those who love nothing more than creating an outdoor oasis? Here's a look at 13 trends that every gardener needs to know in 2019.
Climate Change Gardening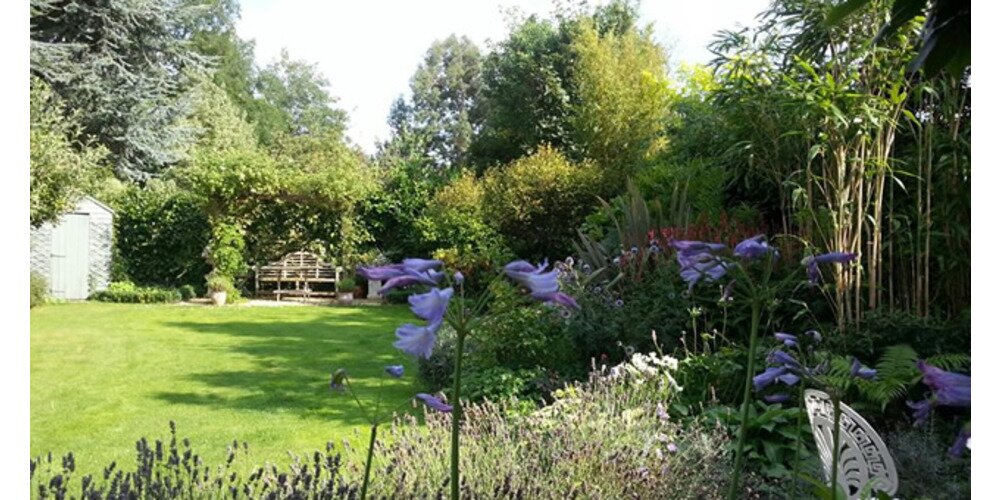 One of the key trends expected to emerge in 2019 is gardening specifically-focused on the interchangeable weather. Some flora thrives in warm, dry conditions, whereas some plants need constant moisture-rich soil and warm temperatures to bloom. Recent weather trends have hindered gardens from truly blossoming.
Selecting the right plants for the right environment will be paramount in 2019. Also, storing water in preparation for those dry, humid months in the summer is advisable. Learned and novice gardeners are also less-inclined to pamper plants with state-of-the-art irrigation systems when it is acknowledged to be more environmentally-friendly to grow plants that require less maintenance. Expect this trend to evolve throughout 2019.
Low Maintenance
Gardening can be therapeutic, an activity that many believe essential to enjoying a calm and content outlook on life. However, high maintenance gardens can be the anthesis of this. Heavy lifting, hoisting plants and small trees from the grown and incessant moving of the lawns can make gardening feel less like pleasure and more like a chore.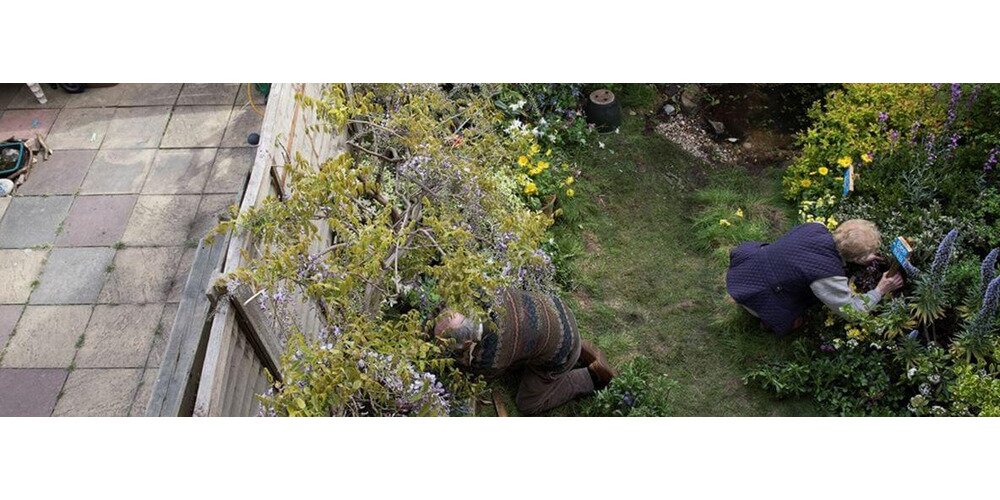 Giving Something Back
Homeowners with stellar gardens are increasingly aware that the environment they have cultivated has the potential to be much more than a plot of land that's rich in colour and pretty. This acknowledgement has seen some gardeners form a desire to give something back to the wider community.
There are always a multitude of ways that gardeners can make their garden something more than a lovely habitat for them to enjoy. Making a garden a Certified Wildlife Habitat, or a haven for local wildlife is one such way. Another way of giving something back is to donate an overabundance of fresh produce to a local food bank, or even sharing a garden with neighbours to foster a greater sense of community.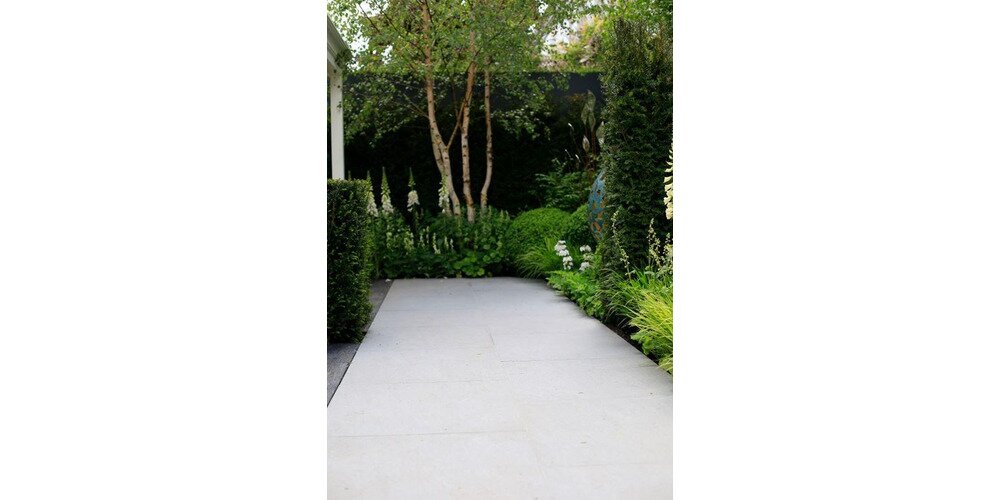 This trend is most popular with younger garden enthusiasts who intend to style their outside space as they would the indoor, with brightly coloured accessories or furniture being highly favoured. Expect a combination of red and purple alongside grey and blue tones to feature heavily in 2019.
In Harmony with Nature
With many gardener's keen conservation advocates, the increased emphasis on preserving nature should come as little surprise. Ongoing support for wildlife corridors in the wider landscape, especially with the onus on the survival of the native hedgehog whose numbers have plummeted in the past years, gardens in harmony with nature are set to continue their upward trend in popularity in 2019 and beyond.
This trend corresponds with a wilder style of garden design that doesn't encroach on animal's natural habitat and helps support local wildlife. Hedging is sure to be the number one choice for garden boundaries in the coming year.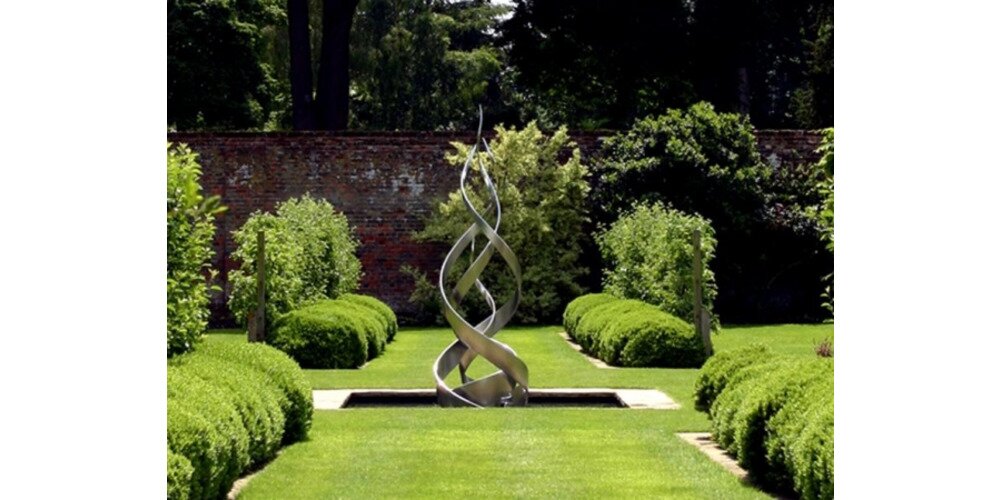 Metalwork too, adds character and vision to a garden. A versatile material that lends itself to a range of applications, from arches to pergolas, even walkways and roofs, metalwork looks certain to be a staple of garden design in 2019.
Porcelain and Colour Schemes
Designer Jon Sims MSGD (a member of the Society of Garden Designers) has predicted that the rise of porcelain in garden design is a testament to the fact that soon the demand for indoor colours outdoors is burgeoning. Moving away from using replica stone in the garden and pattern in hard landscape materials, porcelain affords the opportunity for delicate and subtle colours to adorn gardens.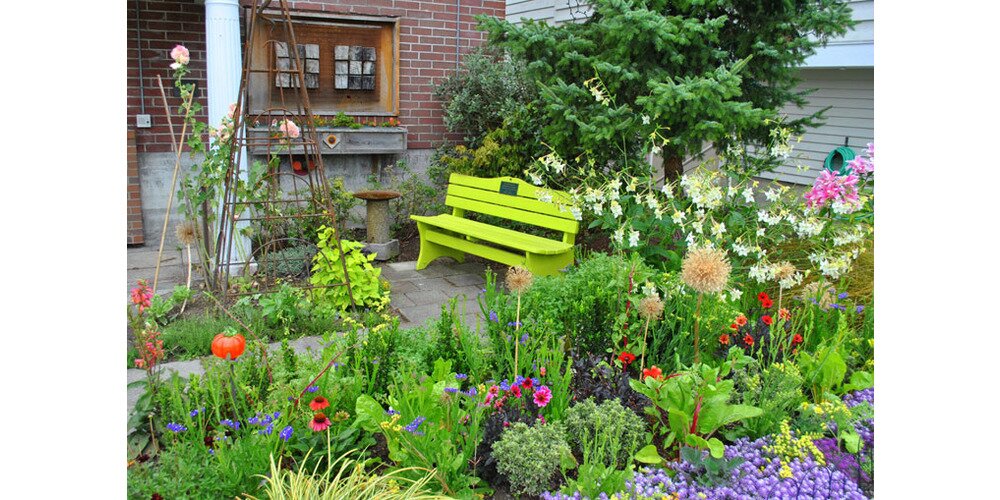 You don't need to have an expansive gardening space to incorporate fruits and vegetables amongst your fauna. Not only can growing your own fruits and vegetables save you money, they can also add some much-needed diversity to your garden. If you have limited space, growing fruits and vegetables – even herbs – in a garden pot or in hanging planters in the eaves of your home or using a vertical planter is a great way to become self-sufficient and add an extra dimension to your garden.
Log Walls and Metalwork
Ask most garden designers and they'll agree that exterior log walls create a prominent feature, perfect for encompassing design-focused gardens, regardless of their size. Acting as a suitable boundary whilst providing a hospitable habitat for a range of garden wildlife, log walls nurture life with a one-of-a-kind design aesthetic.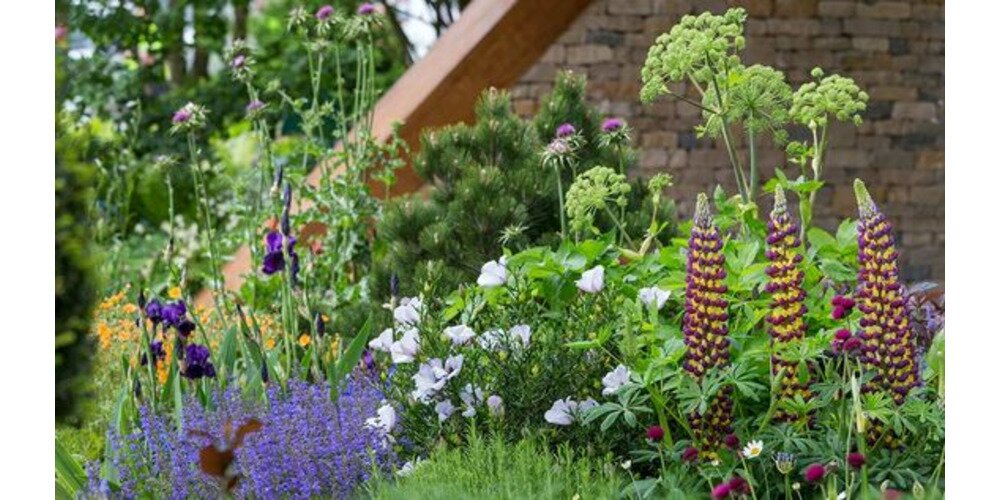 In adding creatively different elements to your garden you can create a depth that few others can attest, allowing you to step out into your garden, absorbing elements afresh and appreciating the overall ambience of the environment. This refreshing feeling is good for the soul and demonstrates exemplary design flair – something that will ensure that your garden is more distinctive.
Planting Fruits and Vegetables
Whereas an edible garden is nothing new, today, more than ever, gardeners have a vested interest in growing their own food. This trend reflects the organic, self-sufficient lifestyle which many of us aspire to – and live.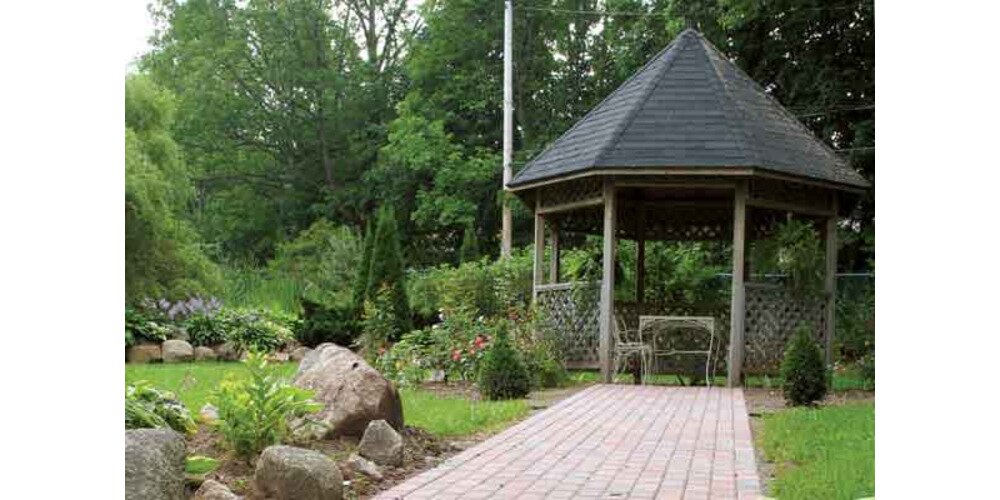 With sheds, walls, and furniture being distinctive visible, it makes sense to beautify them as much as possible. Using salvaged materials, such as rough barn wood and antique iron gates, to create that rustic, shabby-chic look or repurposing existing structures to create, for example, a dining pavilion will create a focal point that few other gardens will have.
Adding a Touch of the Unexpected
The inclusion of flower specimens that are not traditionally used in arrangements, such as sticks, leaves, dried seed heads and fruits, or wheat has grown in popularity over the past few years. An increasingly prominent trend in bridal bouquets, adding a touch of the unexpected has been incorporated into garden design too.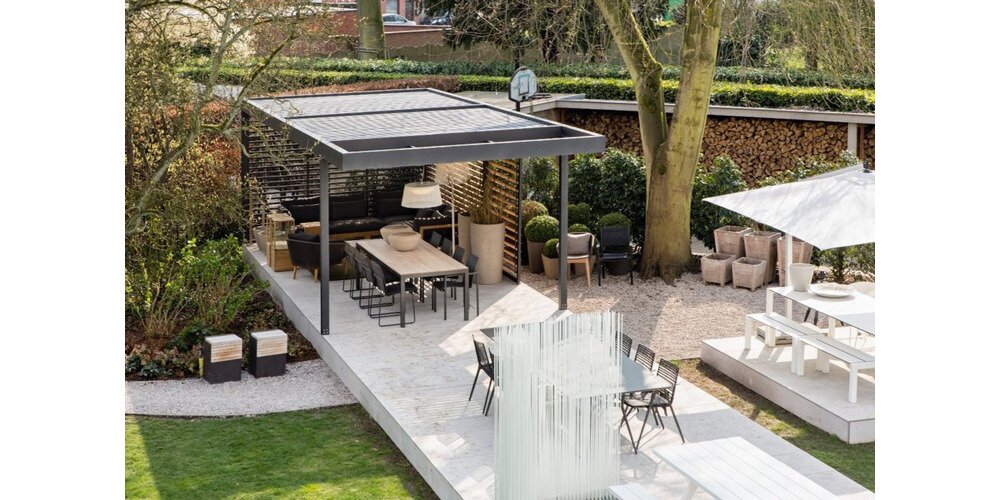 The inclusion of outbuildings and structures, outdoor fire pits and seating areas set to feature prominently in the garden design. Such environments do require good lighting and astute planting, but if done correctly, add much to the overall tone and feel of a garden.
Garden Structure Focal Points
Turning garden structures into focal points which don't just complement the overall design and add necessary functional and storage space but draw the eyes in seems to be a popular consensus amongst those predicting 2019 garden trends.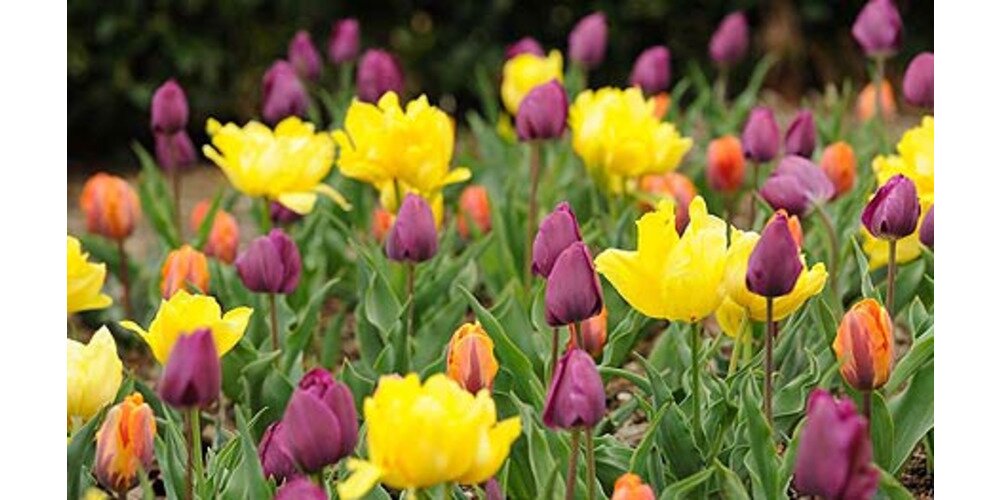 Secluded Environments
One trend that looks set to gain momentum as 2019 unfolds is the added emphasis on secluded garden elements. With even the most inexperienced of gardeners recognising the necessity of incorporating different design elements, cordoning off spaces for different purposes, secluded garden environments look set to become very popular.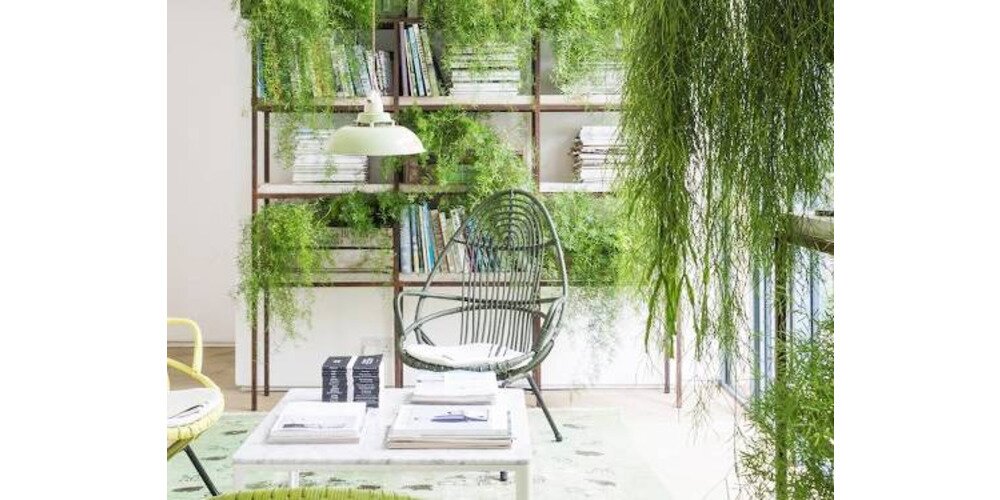 Rich Contrasting Colours
The arrival of bold colour choices looks set to herald a new age of colour in gardens across the UK this year. From vivid red tones to gaudy yellow's, it seems apparent that garden designers will be determined to inject some positive kitsch into their spaces.
Contrasting colours aren't set to be the only change this year. The inclusion of large-leaved and bedding plants which make a statement is forecasted, as is the inclusion of circular-style of flowers like Pompon Dahlias dotted across the garden landscape. Contrast will become chic.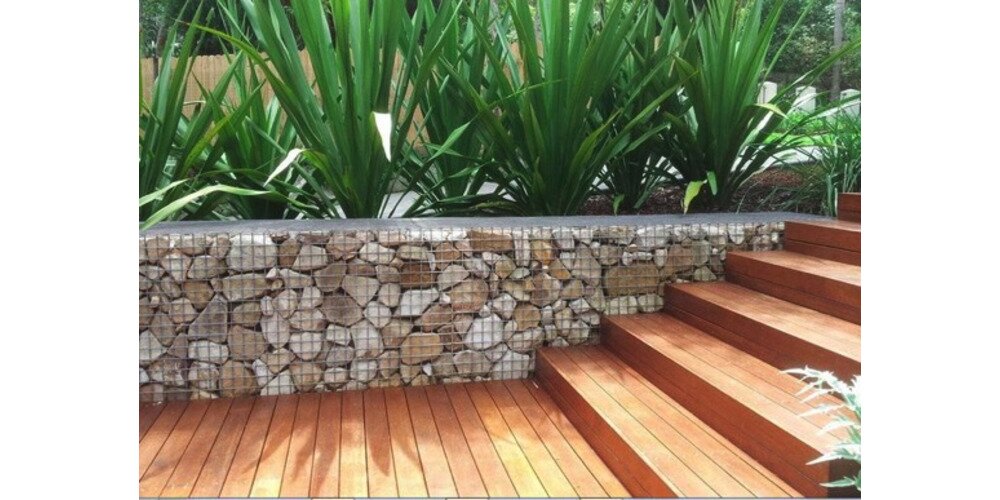 House and Hanging Plants
Despite the ever-evolving gardening trends, house and hanging plants have endured as a mainstay of garden design. Adding vitality, height and warmth to any environment, house and hanging plants decorate environments, creating a welcoming atmosphere. It has been predicted that as 2019 unfolds, house and hanging plants will continue to feature prominently in gardening design.
These decorative elements create bold statements, with their architecturally interesting leaves and stems forming a strong focal point in any environment. Similarly, traditional hanging basket plants and flowers rich in colour are likely to be elevated with the inclusion of plants with distinctive foliage eye-catching colours and textures, complementing and adding to any garden visage.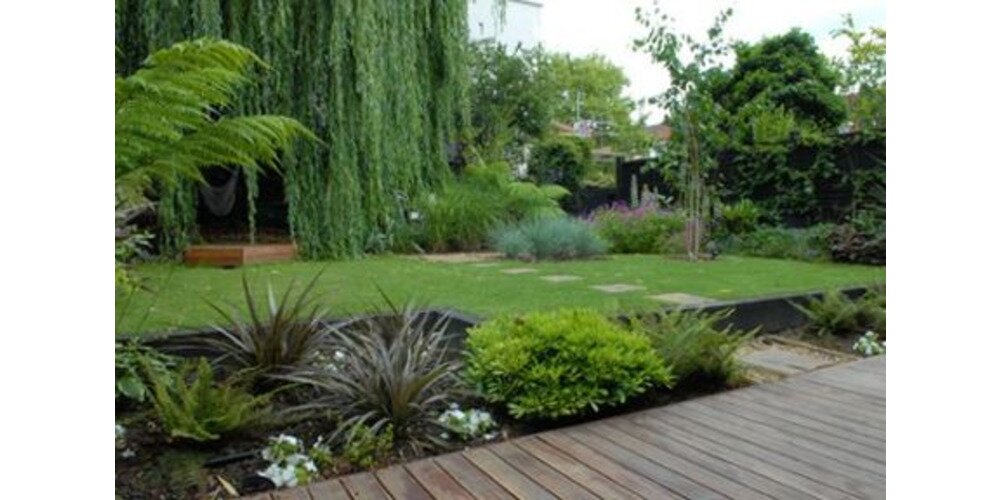 Expect to see low maintenance gardens that, whilst feeling inviting and picturesque, don't necessarily require hour upon hour of maintenance this year. Perennial plants that bloom year after year, complemented by easy-to-maintain trees to be a focus point of garden design this year. After all, a well-kept and expertly designed garden should reflect the best of nature – and nature isn't tamed.
Gabion Walls
Choosing wall structures that perfectly complement that ambience of your garden can be a challenge. Those with a keen eye for design will understand that old, drab fences can prove to be an unsightly eyesore in the garden – unless, of course, they're covered by vertical plants.
Stonework too can look a little melancholy in a garden environment. However, erected gabion-style walls to enclose the environment adds a dash of design impetus seldom found in the vast range of UK gardens. This move away from stark modernism towards a style that retains a strong geometry but tempered with rustic materials in softer tones really creates a distinctive style.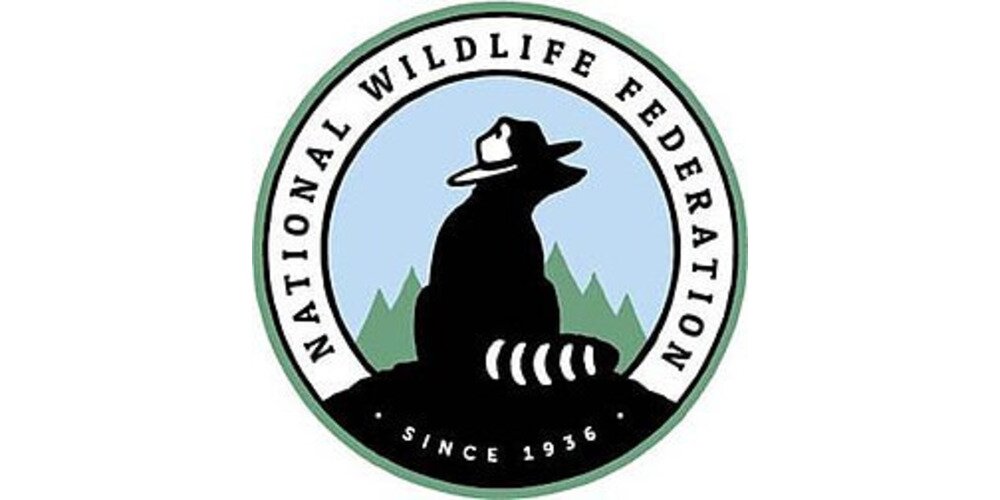 Giving something back is as generous as it is rewarding. Expect an increasing number of gardeners to feel inspired to do something positive this year and show others how wonderful cultivating a garden space can be.
So, there you have it. 13 inspiring garden trends that are set to take centre stage in 2019. If you're looking for some inspiration, want to take your garden design in a different direction this year, maximise a plot's potential, or give back to the community this year, we're certain these trends will inspire you.